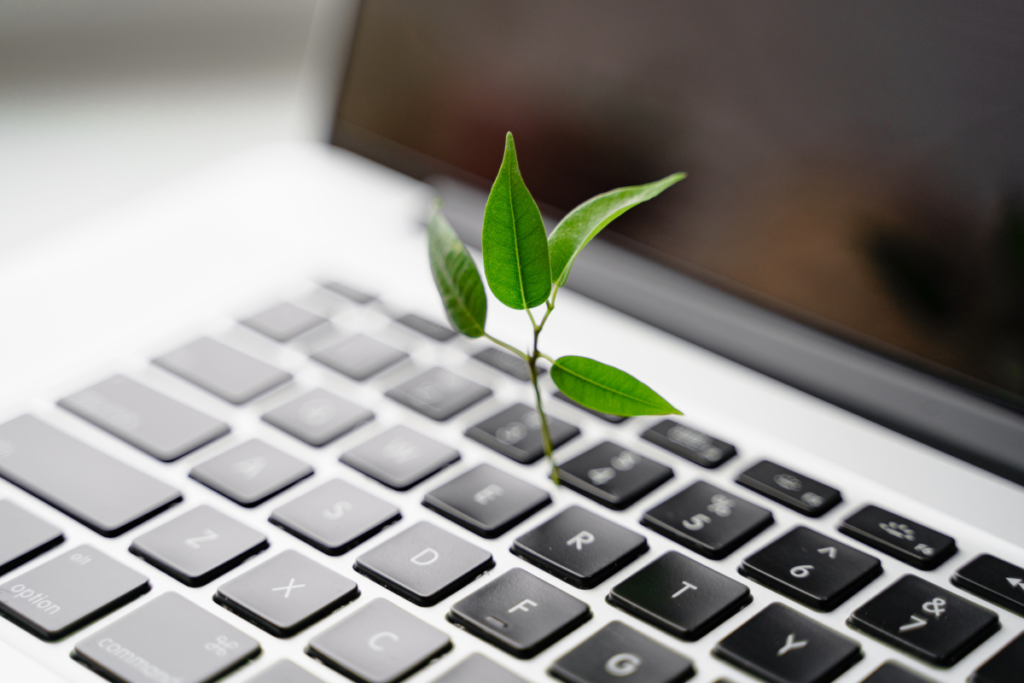 What is sustainable selling?
You might think this is about selling sustainability. Maybe you imagine sustainability consultants who help organisations build their green plans. Or you think of companies selling composting boxes or green bins.
But sustainable selling isn't about what you sell. It's about how you do it.
It's ensuring that your sales capability is sustainable over time. That you're building skills and relationships that mean your business will be stronger tomorrow than it is today.
The B Corp certification process is broken into five focus areas: Customers, Employees, Community, Environment and Governance. In this post we're taking each of those five areas and asking how you can make your sales capability more sustainable.
But above everything, our manifesto for sustainable selling is about playing the long game.
Customers
Where better to start assessing sales capability than with the customer?
Customer retention
The most obvious way to make your selling sustainable is to keep your customers! It's well understood that growing revenue with existing customers gives better returns than simply chasing new ones. So digging into customer feedback and review scores to understand what customers really value about you works wonders.
Customer prioritisation
Wind back a step from retention and you might think about what makes your dream client. What type of customer are they and what is it about their people or projects that makes them so attractive? Can you divert resources from other clients so you really maximise the opportunities with these most important ones? Making sure you win with your closest customers is a key step in making your business more commercially sustainable.
You could sum this up by saying sustainable selling is helping your customers choose what's best for them to buy, not what's best for you to sell.
Employees
Customer focus
It's obvious that someone in a sales job is there to look after customers. But sustainable selling means it's everyone else's job too. Almost all organisations exist because customers and clients pay their bills. So how can you instil a real customer-first mentality right through your business? We've all given up on organisations because of failed deliveries, unanswered emails, incorrect invoices and broken websites. Everyone in your organisation has a role to play in satisfying customers: Sustainable selling is about making yourself easy to do business with.
Employee retention
It's not just your customers you want to keep for longer. Hanging onto your staff will pay dividends in the long term. It's partly about organisational memory – having someone who remembers what happened when….But it's also about customer relationships and the value you can create in being able to resolve problems because Ali in accounts has dealt with your client for six years. Of course there are times when you need new ideas and fresh approaches. If you can build an agile mentality in your team you can avoid clumsy organisation changes by making them a part of the future.
Community
You can choose whether your organisation is transactional, prioritising money and revenue above anything else. Or you can choose to build partnerships and communities and achieve growth that way.
The transactional model usually means running continually faster, making more ever-optimistic promises. The community route means bringing suppliers and clients closer to you and profiting from common ground. It's more sustainable.
Suppliers
The crucial thing is that your suppliers don't undermine your reputation. Too many UK clothes retailers have been caught out by tales of child labour in emerging economies. Most organisations have simpler supply chains than this. But you can still ask what your suppliers' policies are about diversity and the environment. Likewise, you can find someone in Indonesia who'll create you a flyer for 25 dollars. That might save you money today but it undermines your local community. Much better to build trusted relationships with local suppliers or recruit an intern from your local university.
Clients
You can ask similar questions about your customers. Everyone has organisations they would prefer to do business with and that's usually a cultural thing. It's because those clients operate fairly and follow through on what's agreed. Building that type of sustainable relationship with clients inevitably leads in time to referrals and introductions. That's the most powerful way of you bringing in extra business and because it's low cost, it's the most sustainable.
Environment
Respecting the environment is an inherently good thing to do, yet you might question why it helps you build a sustainable sales capability.
Procurement
Organisations are under huge pressure now to deliver on their Environmental, Social, Governance (ESG) goals. So if you're able to demonstrate how your management of waste and carbon reduction can help them achieve this you're more likely to win their business. Our B Corp certification is a fabulous example of this and without doubt, helps us win more clients.
Collaboration
Business is explicitly competitive but it's noticeable that topics like the environment, the circular economy and waste generate way more collaborative ideas than pure commercial ones. There's more exploration and more trust. If you can explore these topics with your suppliers and clients you'll find yourself opening up broader and deeper relationships than you would by just talking about services and money. That makes your business relationships more sustainable.
Governance
Governance is the fifth of the B Corp pillars and, for many of us in selling, it doesn't sound exciting. So let's call it trust. Because we all know that without trust you'll struggle to sell anything.
So in a selling context Governance is about doing what you say you will. Industry certifications like B Corp or the Good Business Charter are great for demonstrating this.
Building trust also comes from being consistent in what you do and claim. There are too many claims of greenwashing at the moment, so being transparent about how and why your business operates the way it does helps to support these claims.
You're building a sustainable reputation. And it's that proof which ties together the four pillars above.
Sustainable selling
B Corp certification requires evidence across a very wide range of criteria.
But you might have noticed the one theme that runs right through this post: Sustainable selling is about playing the long game.
It's about building relationships with customers, employees, your community and yes, the environment, that will endure over time.
Thinking about it as a series of building blocks means these pieces reinforce themselves over time. Employees stay longer and recommend their friends. Clients stay longer and…er, recommend their friends too!
That's sustainable selling.