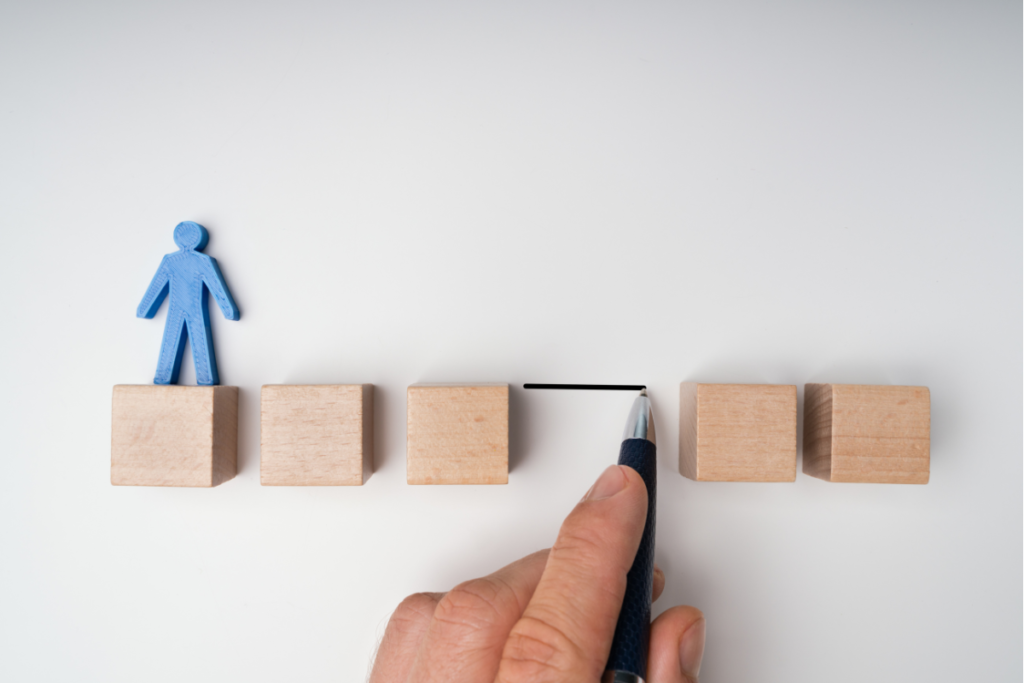 What are the benefits of a part-time Sales Director?
Many growing businesses don't consider the advantages of hiring a part-time Sales Director. Business owners think of employing a Sales Director as a binary decision: when we're big enough I can employ a Sales Director. Until then I'll manage without.
The problem is, this is not how your customers behave. As your business grows there'll be contract discussions, awkward re-negotiations and a sales team to develop.
There'll be a point where you need 50%, 60% or 80% of what a Sales Director does. But if you're holding off recruiting until you're sure it's 100% then that job isn't getting done.
Or it's getting done by you. In your spare time.
What is a part-time Sales Director?
This is where a part-time Sales Director can smooth that transition for you.
A part-time Sales Director most likely works as a contractor on a day rate. You'll pay an all-in rate that means you're not liable for holiday pay, national insurance, company car allowance, pension….. All those extras that make the true cost of an employee much higher than the headline salary.
They are likely to work for other clients or on other projects too. So you get someone with a real breadth of skills and sector knowledge.
If you expect your organisation to keep growing you might eventually decide one of their key objectives is to help you appoint a full-time Sales Director.
They can help you create the job specification, build the interview process and induction plan, ensuring a smooth handover to your new recruit.
What happens when the Sales Director isn't there?
This is a common concern for business owners. Let's say your part-time Sales Director works 2 days per week. What happens if big customer X calls on Thursday with a problem and the Sales Director isn't around?
It's important to assess just how infrequently this happens. In most industries it's extremely rare for a customer to just pop up demanding they speak to the boss.
Most organisations have systems and teams in place to ensure problems are dealt with effectively at an early stage. They shouldn't be escalated to the boss.
Part of the Sales Director's remit is to build these systems. If there's a delivery problem it should be handled by your supply chain or ops team. Payment queries by your finance team and so on.
You should be able to identify potentially big issues and plan ahead how to handle them. Remember, if you can't do this you'll be knee-jerking from one crisis to the next which isn't good for your sanity!
What does a Sales Director do?
If you can feel comfortable with the idea of a part-time executive then really the question is: What can a Sales Director add to my business?
You'll need to prioritise what's right for your business but the number of days they work won't materially change the core objectives.
In most cases you won't appoint a Sales Director until you have at least a few sales people. So you can expect the main responsibilities of those jobs to continue:
Keeping customers happy and responding to customer queries
Selling new products and campaigns
Building reliable forecasts and reporting your sales pipeline
And delivering your revenue targets!
What's the strategic impact of a part-time Sales Director?
This is where you should expect to see a real difference by having someone with this experience by your side.
Customer centricity: A good Sales Director should help you build a fully customer-centric business. This means everyone plays a part in the customer experience, not just the sales team. It's a mindset thing, but it might also be a systems and process thing. It might even mean you changing what you target and bonus people on. But once it's working well your customers are guaranteed to notice the difference
Customer prioritisation: It's a simple conclusion to say your ten biggest customers are your ten most important. But it's probably not true. A Sales Director should help you understand customer profitability and use that to assess which customers you really want to partner with over time. That plays back into your pricing strategy and negotiation tactics. It makes you smarter and more confident in your decisions
Customer team: A great Sales Director will help you get the best out of your sales team. They'll ensure the team has the skills, the motivation and the tools to influence your customers in the way you want them to act. You'll find people stay with your business for longer and you'll have a clear idea of who your sales stars are. Importantly, you'll also have someone to ensure there's accountability for results. You'll have a sales team that brings energy to your customer relationships and builds trust with your internal teams
How should a CEO be involved in sales?
Get these things right and you'll have the space and time to consider what your job should be.
Maybe you're brilliant at finding new clients – in which case you can do more of that, knowing your Sales Director is building a great team behind you.
Perhaps your passion is building great products or services and you add more value to the business in that way. So now you can step back a little from sales, knowing you have a trusted expert to lead the sales team.
Whatever it is you're best at, it's unlikely to be acting as a part-time Sales Director yourself whilst juggling every other responsibility in the business!