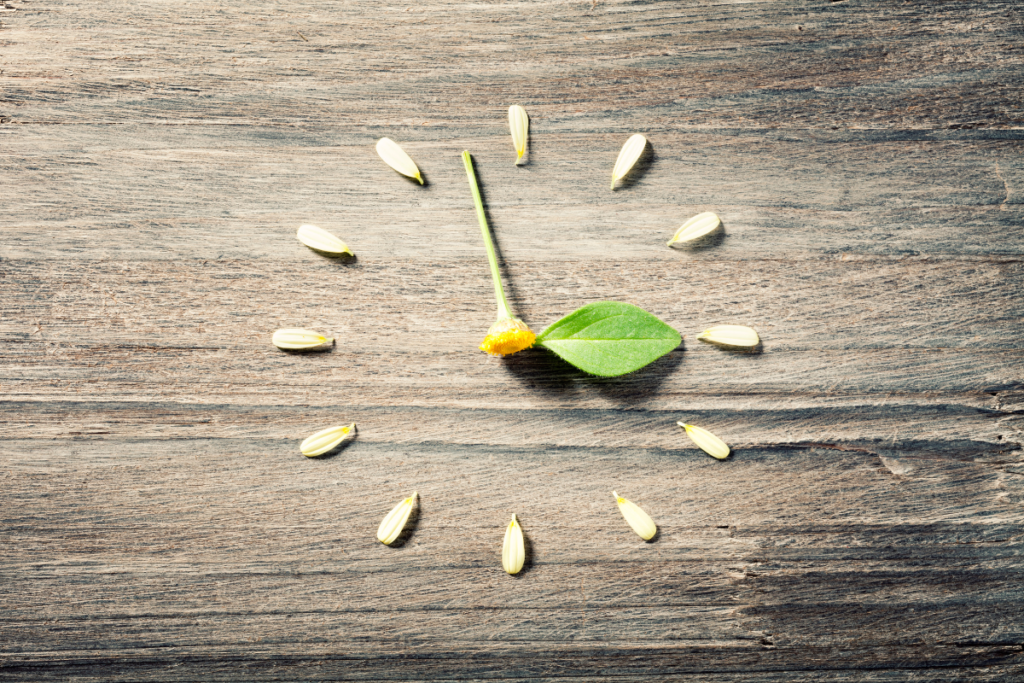 How do I find the time for a Sales Mentor? 
When it comes to working with a Sales Mentor, you might have many unanswered questions such as will they make me more efficient? What service do they actually offer? And what will I need to do when working with one? That's why in this post we're diving into all things Sales Mentors to explore how they can help to make your business more successful.
Change is hard
Let's start with the chicken. Or should it be the egg?
You might have heard the challenge about whether you're working in your business or working on your business.
It's a dilemma affecting every change initiative. You know there are long term benefits from what you're proposing. But how do you find the time right now to kick things off?
There might be a repeating loop:
Too much to do each day
Not enough time to stand back and focus on the big, important issues
Running flat out to keep the team on track
Which means you've got too much to do each day….
If you've been in an employed management position you remember the little celebration you do when the Board sign off your extra headcount.
Yet that joy quickly turns to the realisation that you've now got to build an interview process and find time to check out the shortlist. That's before you invest time in an induction programme and limp through the first couple of weeks when your new starter follows you around asking inane questions.
In the long run you know it'll help your team soar but right now it's another set of tasks to squeeze into a full diary.
So we get it. Making the decision to bring on board a Sales Mentor will cost you time in the short term. But in the long term it will make you more efficient and more successful.
How will a Sales Mentor make me more efficient?
We've posted recently about how a Sales Mentor should help you both with strategic and tactical improvement in your business and this twin approach is a real passion of ours. 
Just some of the ways in which you should expect them to make you more time efficient include:
Identifying your priority customers and allocating your resources to those where you can expect the biggest wins
Improving your presentation, pitching and pricing capabilities so you win more deals, more often while growing margins
Developing your team's customer management skills so you can free up time, confident service levels are being maintained
Building sales process and pipeline so you spend less time worrying whether your revenue is predictable
What service will a Sales Mentor offer?
If you're thinking about time then the most important question to consider is whether you want an advisory service or a "done for you" option.
The most extreme example of a "done for you" sales job is of course employing your own Sales Director – and we assume you're not there yet! 
But you could hire a part-time Sales Director for say, a day per week. 
On the other hand, a Sales Mentor is likely to act on an advisory basis, giving you regular guidance on what to do, but not necessarily helping you deliver it.
To give an example, our Sales Mentoring is typically built around a call with you every fortnight. You'll get lots of advice and guidance from that conversation but it's up to you to make change happen in between times.
The reality is that both these roles will take up some of your time in the short term, but with a part-time Sales Director you should quite quickly find you can leave them to it. Of the two options it eats up less of your time and most likely delivers change faster. 
What exactly will I need to do when working with a Sales Mentor?
Great question! Let's go back to the scenarios above and take the example of prioritising customers.
You'll find our support most beneficial if you're involved in three ways:
Sourcing internal data. It's possible to identify your most important customers by chatting in a coffee shop, but ideally we'll base decisions on some facts! Somebody will need to find this data and process it to generate customer insight. That might be you, or potentially you can brief one of your team to do this for you.
Making decisions on the data. Even if you have someone who can process your internal customer data you're going to be faced with questions. For instance, how important is customer growth to you compared with customers that make you high margin? Those trade-offs are choices that you are best placed to make as the owner or director of the team.
Leadership and communication. OK, so with the first two steps we can model customer prioritisation. But how does that get used and how does it affect your daily commercial decisions? Encouraging your team to get the best from the tool and apply it consistently is the third job that will fall to you.
When's the right time to proceed?
This isn't an uncommon question for us to be asked so you're not alone. It's great that you've identified the benefit of making a real transformation to your sales capability and that will take an investment of time and money.
Most people in this situation have three choices:
Postpone the decision. Probably the least effective option because the problem isn't fixed and we often find those choosing (or falling into) this option end up doing nothing!
Make a commitment and plan ahead. This can be very effective as it eases your immediate concerns. Let's say you decide to go ahead from the start of your next quarter. We can't speak for other Sales Mentors but we'd be happy to take a deposit and book you in for 6-8 weeks out, knowing we're both committed to a plan
Book a Discovery Day. A problem shared sometimes really is a problem solved. We can facilitate a day for you and your other directors or sales team. This gets everyone in a room and helps to scope out what's working and what's broken. It's likely to throw up some efficiencies that allow you to breathe easier and if you still go ahead with Sales Mentoring you then have a good foundation plan and some prioritised actions. All good efficiencies
Action planning: Change needs leadership
It would be wrong of us to pretend you can transform your sales function without any work being needed! It needs hands-on work to drive the projects (less or more work depending on whether you opt for a Sales Director or a Mentor) 
And this change needs leadership and commitment from you. That might not need many hours but that level of ownership takes a certain amount of headspace.
The very fact you've read this far suggests you are probably ready to take this step but only you can decide. We hope you've enjoyed reading and we've shed some light on your dilemma. If you've got more to add to the subject please let us know! 
You can also find out more about our Sales Mentoring service.