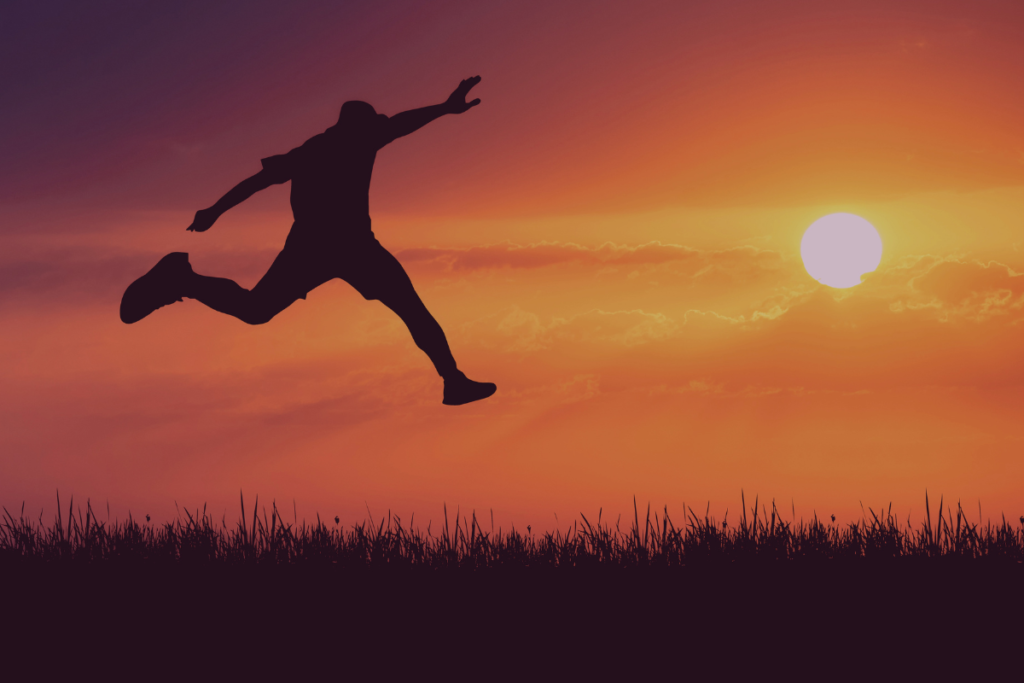 We go beyond… the bottom line | B Corp
One of the hardest questions we're asked is why we became a B Corp.
You sense people expect an epiphany moment. A life-changing story about the do or die moment when we walked out of a high-flying job because we couldn't live the company values.
OR holding our first grandchild and realising the importance of preserving the planet for them
Perhaps we should employ a storytelling advisor!
Why we became a B Corp
The reality wasn't anything like this at all.
We read in a Sunday paper about this new way of doing business called B Corp.
It was for private sector businesses – organisations that made profits – yet with responsibility for looking after people and planet.
Our entire career has been in the private sector, so we're big believers in the power of competition and the innovation that can spur.
It's just that we've seen too many cases where the pursuit of profit has resulted in damage to other stakeholders.
Burnt-out employees. Disengagement from local communities. Damage to the environment.
There was no epiphany and in fact we don't even have grandchildren. But the B Corp philosophy felt right. It felt like it was written for us.
What is a B Corp?
It's not easy to put the B Corp model into words. For people unfamiliar with the approach the messaging is difficult to get right.
This is how it's described on the UK website for B Corp.
We need an inclusive, equitable and regenerative economic system for all people and the planet. Let's use business as a force for good.
Our interpretation of this is even simpler: It's OK to run a business for profit. Just don't screw people over.
Why is it important?
It's surprising how often big corporations fail this test. Patrick Radden Keefe's "Empireland" tells the extraordinary tale of how some of the world's largest pharma companies created the opioid crisis that's killed tens of thousands in the US.
They didn't do it alone. Without the support of high-ranking politicians and international law firms they could never have evaded scrutiny for so long.
In the UK there remain unanswered questions about government contracts handed out during the pandemic. We all suspect too much money went to friends of ministers.
The common theme with these stories and the hundreds like them is that they play into the theme that there's one rule for them and another for the rest of us.
That sounds a bit abstract but it becomes very real when you look at a broken NHS, kids turning up at school hungry and social services unable to provide mental and physical care to those in need.
If we want our economy to thrive it needs to work for everyone.
It's OK to run a business for profit. Just don't screw people over.
If you run a business, you have a voice
This is something we're really passionate about. From the minute you dream of starting a business you're making choices about what sort of business it will be.
Of course there's the obvious stuff like which spare room you'll operate from and what you'll sell.
But you're also making choices about the sort of customers you'll have, what type of suppliers you'll support and what policies you'll work to.
This is ramped up when you start employing people, when suddenly you're the heartbeat of your company culture and values.
If you're in charge of these decisions why wouldn't you go beyond the bottom line? Why wouldn't you make a stand that says your impact on people (customers, suppliers and employees) and planet will be a positive one? You'll feel better for it!
Many business owners do this and we're the first to admit you don't need a B Corp badge to prove it.
The power of community
Some of these problems seem so large it can be overwhelming figuring out where to start. Let's be honest, we're not going to fix the government's purchasing policy or the international legal system.
This is where the power of community comes in.
The B Corp community is very active and the warm welcome we received at our very first meeting is one of the reasons we worked so hard to certify.
In the UK the community advocates on policy issues and as a collective it's possible to wield real power.
One initiative is the Better Business Act, which calls on government to legislate for business to behave in a more responsible way. This has enabled our voice to be heard with local MPs and all the way up to Number 10.
Taking baby steps: What we've done
More locally it's still possible to make a difference.
We've started the Thames Valley Sustainability Network as a forum for businesses and organisations in the area who want to find a more responsible way of doing business.
We hold regular face-to-face events, giving people the chance to meet and share ideas and progress. The next one will be taking place late March.
This in turn has led to us sponsoring a student project with our local university, Buckinghamshire New University.
This local approach is backed up through our choice of suppliers. We've committed to sourcing 50% of our spend through independent, local suppliers.
Does this mean we're boycotting Amazon? Absolutely not, for small items of stationary and the odd book they remain an effective supplier.
What it does mean is that when we're looking for people to maintain our IT systems or help us with marketing plans – we go local and we go small. It's not really complicated and it's a sustainable way of doing business.
Beyond the bottom line
Going beyond the bottom line is the way we do business and part of our B Corp philosophy. But it needs to be broken into action steps if you're going to have any impact.
Don't be afraid to start small, but start now. That's all we did.