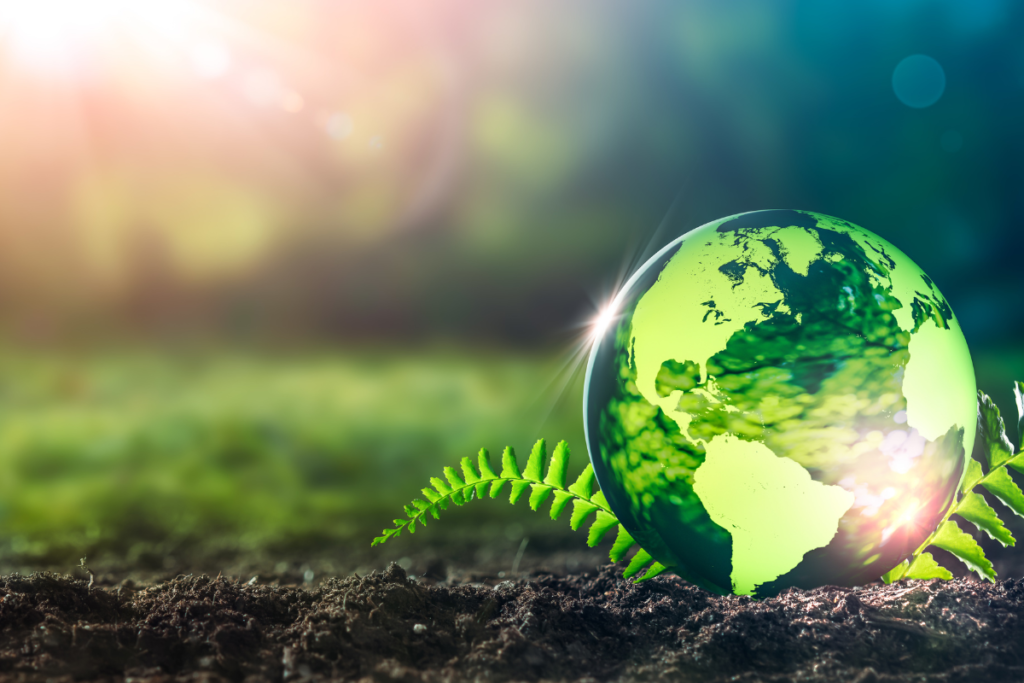 How small businesses can drive sustainable impact. Part 1: The environment
"I am only one, but I am one. I cannot do everything, but I can do something. And because I cannot do everything, I will not refuse to do the something that I can do." – Edward Everitt Hale
The climate crisis is a topic of such immensity it's tempting (and justifiable) to give up. Leave it to someone else to come up with the answers.
It's not as though the last few years have been simple. With Brexit, Covid, Ukraine and a cost-of-living crisis there's been plenty to distract us.
There are no easy answers. And yet….
A problem shared is a problem solved
There are 5.5 million businesses in the UK. Small businesses create around 60% of all private sector jobs in the country.
If each of those organisations made a tiny step towards making business more sustainable it would make a massive difference.
Your business doesn't need to carry the burden on its own. Far more efficient to inspire the others to come with you.
Measure your carbon footprint
We'd recommend this as a first step for anybody serious about becoming more sustainable.
The art here is to keep it simple. You don't need a costly or complicated model. There are many available but you might start with the free version from the Carbon Trust.
This will likely throw up more questions for you, but that's OK. We're still learning about efficient business practices when the industrial revolution started 250 years ago!
How we reduced our carbon footprint
When we started this exercise we honestly had no idea what a tonne of carbon was. Only when we completed our first assessment did we get an idea of just what emissions our business created. Around 5-8 tonnes.
That exercise instantly showed up potential quick wins.
As a service business we don't have a complicated physical supply chain. Two thirds of our emissions were generated by heating our office and travelling to clients.
By switching our home office to a renewable electricity tariff and replacing one of our cars with an EV we halved our total emissions and became more sustainable.
Digging deeper into reducing emissions
That gave us confidence to update the exercise a couple of years later.
This time around we were surprised to find a significant volume of emissions linked to food.
We don't have a company kitchen nor, sadly do we provide afternoon cake and biscuits.
After many months of digging we've realised nobody really understands this.
Most carbon calculators use averages to run their calculations. Food is usually worked out on an emissions per £ basis.
If you spend £100 on food the calculator will work this out as roughly 20 Pret lunches.
If you have one expensive lunch with a client then the amount of food consumed is way less but your calculator won't know this.
I discussed this with the team at Ecologi (a carbon calculator tool that links directly to your Xero account). The advice they gave was bang on:
"Focus on materiality." Tackle the big stuff.
And then spend your energy encouraging others to do the same. That's way more effective than trying to count the emissions from the sea bream fillet you enjoy every couple of months.
Because I cannot do everything…
You will not be able to fix the climate crisis.
There's a good chance we won't see it solved in our lifetimes. And virtually everybody else is in the same position.
What we need is curious conversations that encourage others to take tiny steps to becoming more sustainable.
If you take the answers from your first carbon calculations and discuss with your suppliers and customers you'll be amazed what you find out.
The chances are, they don't know any more than you do. So suddenly you've opened up an interesting conversation and you're talking about a new area of business collaboration.
You'll start to notice all the interesting start-ups coming up with new sustainable innovations in the climate-tech world.
And you'll notice that you have a shared topic of interest with the Gen Z members of your family.
If you can take a few tiny steps to become more sustainable and inspire others to join the conversation: That's how your small business can have a big impact on sustainability.