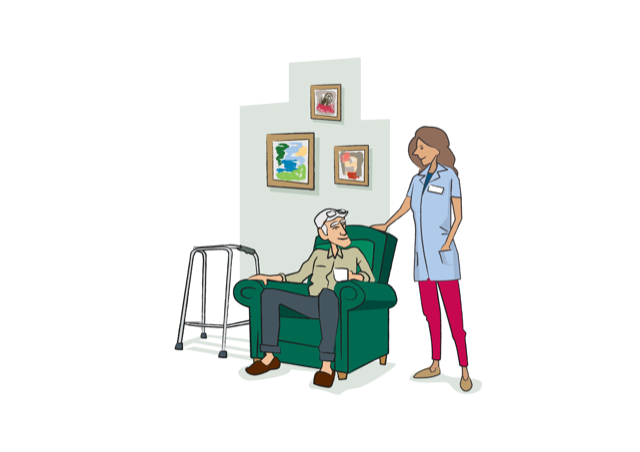 Client success story – Care Homes
Our client ran a group of care homes in the midlands and southeast. The business was well-established, but Covid had impacted occupancy rates and staff patterns had been disrupted.
They had completed some mystery sales calls and had concerns about how their homes were represented to potential clients:
Enquiries were handled in an inconsistent way, often dependent on time of the week and staff availability
Show-arounds came across as listings of features rather than engaging sales pitches
There could have been more questioning of visitors to understand their real needs and concerns
Care standards were good but the commitment of the team didn't always shine through
On some occasions follow-up didn't happen and leads were lost
How we supported them
We worked with each home individually to understand the challenges they faced in their local market. We then designed tailored workshop sessions to help the Manager and Administration Teams have the confidence and skills to hold a sales conversation.
What became apparent was that many of the teams didn't really understand how their sales funnel worked and how the deliberate actions they took so dramatically affected the conversion rates within each stage – and therefore their occupancy levels.
At the same time, we helped the teams understand that just focusing upon replacing monthly lost income from respite care or deaths was not sufficient to regain and then sustain increased occupancy levels back to pre-covid levels. This enabled us to set realistic goals for each team in terms of number of enquiries, show-arounds and assessments required per month to recover their numbers.
All of this was linked directly back to the CRM so that the teams understand how important accurate record keeping is for managing a sales pipeline and for ensuring enquiries are acted upon and followed up accurately and quickly.
We then worked with the team members who are responsible for show-arounds to help them enhance their questioning skills, rapport-building, and story-telling skills to enable them to choreograph the show-around to best suit the individual needs and expectations of the person they are with.
We ensured that they know how to sell benefits rather than features and facts; and have the confidence to ask questions about how decisions might be made and to handle queries or objections. This included Home Managers, Admin, Clinical and the Activities Teams where appropriate.
It's very apparent that the teams working in the homes care so much, but can forget just what makes them special, as they are so emotionally attached to what they do and so involved in the day-to-day running of their home. We helped them re-connect with this and tell their stories to the families they show-around.
The Impact
Many teams immediately changed how they organised their show-arounds to enhance the experience for the relatives they were speaking with.
The CRM record-keeping improved substantially, and this avoided anyone being asked to repeat themselves when they arrived to meet the team.
The teams that had been trained reported having significantly more confidence in their questioning and listening skills and this was borne out in further mystery shops where all of the homes that were we supported ranked top.
More importantly, the numbers of conversions from enquiry to move in increased in both number and speed, ensuring that the targets for occupancy are being achieved.
Working With Care Homes
We provide specialist services for the care home industry, as we know that when it comes to selling these types of services it is not straightforward, it can be very emotional and needs to be handled in the right way. Often sales are looked after by non-sales people in these environments and we can help you get the most out of them through specialised training. Find out more here.
There is so much more you can learn from our blogs here and if you have a question you would like to post publically you can do so on our google page. Have you got your copy of our best selling book, Untangle Your Sales yet? No! Click here.